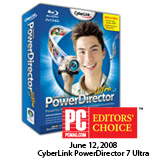 Alan Ralsky - The King of Spam
| | |
| --- | --- |
| Name: | Alan Murray Ralsky |
| Nick: | King of Spam |
| Known Address: | 6767 Minnow Pond Dr, West Bloomfield, MI 48322 USA |
| Approx Date of Birth: | 1945 |
| Average Daily Spam: | 30 million |
| Spam Type: | Vacation giveaways, mortgages, work at home opportunities. |
| | |
| --- | --- |
| Alan Ralsky, dubbed the King of Spam is one of the world's most notorious spammer who confessed to have sent up to 70 million emails a day. | |
In summary :-
A top earning insurance salesman in the 1980s, Ralsky bottomed up in the early 1990s.
In 1992, he served a 50 day sentence for selling unregistered securities. He later declared bankrupt and served three years probation for a felony charge of falsifying bank documents.
By 1996, he had lost his license to sell insurance in Michigan and Illinois.
In the late 1990s, Ralsky sold his used car and used the money as capital for his internet startup. He bought two computers and began his foray into mass email marketing.
March 2001, Verizon, a broadband telecommunications provider sued Ralsky under the Computer Fraud and Abuse Act after he sent Verizon's servers to it knees with his spam messages. His messages consumed an estimated 56 gigabytes of storage capacity on Verizon's servers, paralyzing their network.
October 2002, Verizon and Alan Ralsky reached a settlement in its lawsuit which saw an injunction and an undisclosed monetary payment to Verizon.
In 2002, Alan Ralsky moved into his brand new 8,000 square foot mini-mansion costing $750,000 in Michigan.
Meanwhile, Alan Ralsky vows to continue spamming, but within the confines of the law. He looks for new partners and forms several new alliances.
December 2002, Ralsky granted an interview with the Detroit News. As a result, hundreds of anti-spam activists obtained his address and signed him up for just about every mailing list and free catalog. He was inundated with junk postal mail and was quoted as saying "They've signed me up for every advertising campaign and mailing list there is... These people are out of their minds. They're harassing me".
Alan Ralsky looks for overseas servers where US authorities has no jurisdiction. For that, he looks east, to China. Beginning November 2002, a deluge of spam arrives from several Chinese servers.
December 2003, the CAN SPAM legislation is signed into law. Alan Ralsky changes his approach to include certain information required by the law. By this time, he had admitted to have sent as many as 70 million email messages in a single day.
September 2005, the FBI raids Alan Ralsky's home and that of his partners. They confiscated computers, servers, disks and financial statements. His operations were temporarily ceased, but was not shutdown.
No charges have yet to be filed against Alan Ralsky.
Scott Petry, founder of Postini, a security services company which handles 3 billion email messages every week explains it very well when he said "Can you name a security threat that has actually gone away because of legislation?"
A sample spam email by Alan Ralsky :-
Received: from ip67-93-214-13.z214-93-67.customer.algx.net (oyxpf@ip67-93-214-13.z214-93-67.customer.algx.net [67.93.214.13]) by spammed-victim.com;
Tue, 6 May 2003 06:42:45 -0700 (PDT)
Received: from bi.hpdpbey.org [232.103.43.38] by ip67-93-214-13.z214-93-67.customer.algx.net with ESMTP id 46610D7A91A for spammed-victim.com; Tue, 06 May 2003 11:37:48 -0300
Message-ID: <3905-e-q5czou$-8t$7@c1v.euk.pv>
From: "Kathleen Whitt"
To: spammed-victim.com
Subject: cash grants .............. metabolite
Date: Tue, 06 May 03 11:37:48 GMT
X-Mailer: eGroups Message Poster
MIME-Version: 1.0
Content-Type: multipart/alternative;
boundary="5CD6__B8CC4_ECD2E2F"
---
FREE CASH GRANTS, NEVER REPAY!
TO GET MORE INFORMATION, SIMPLY START HERE!
You Can Get The Money You Need...
Here are some samples of what you can apply for, just to name a few.
Grants and Programs for:

Business
Child Care
Health Care
Personal Grants to Attend U.S Colleges
1st Time Home Buyers/Owners
Education
Adult Education
Minorities
Affordable Housing
African American Scholarships
After School Grants
Agriculture Funding
Pell Grants
Art
Aviation Research
Beauty School
Business Grants and Loans
Law Enforcement

Grants for Women to Start a Business
Business Startup
State Grants for all US States
Catholic/Christian School Grants
Character Education Grants
College Students
Crime Prevention
Dance
Day Care
Research
Environmental Education
Photography
Engineers
Entrepreneurs
Writers
Hispanic Educational Grants
Law School

Music Education
Nursing
Single Parent
Innovative Research
Special Education
Private Foundation
Home Improvement
Home Repair
Foundation Grants
Foreign Students
Religious
Farms & Farming
School
Start a Business
Single Mother
Housing
Low Income Housing
Non Profit Organization
Research
Real Estate
Fine Art
ulcerate bratwurst diversionary breakoff